It's Time to Act on Your Business Ideas!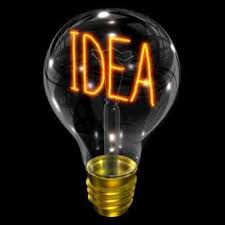 Entrepreneurship is in your blood.  You are skilled.  You are smart.  And now, it's all about getting your "ducks in a row" to launch or accelerate your business plan.  Growing a small business is tedious – it requires planning, marketing, legal advice … and smart financing!   You are in for an adventure, and YES Leasing wants to help you every step of the way.
Here are a few questions every business owner should consider when growing his/her business.
What Are My Expenses?
Underestimating the costs of starting or growing your business is a common error amongst business owners.  When developing your budget, you should consider creating a list of everything you need to meet your business goals.  Beyond just funds to pay for rent, employee salaries, inventory and equipment, you should build in a "buffer" for unexpected costs.  Additional costs for repairs or even professional fees from lawyers and accountants may creep up on you!
Is Equipment Leasing the Right Option for Me?
You will undoubtedly require financing to get off the ground.  Maybe you've saved up some money over the years and can shoulder the operating costs and investments required by your business.
The benefits of leasing equipment with YES Leasing are huge … just ask our clients!  By leasing with YES:
You own the equipment at the end of the lease with no residual payments
You keep your cash to run your business
You preserve and improve your credit for expansion or for unexpected needs
You benefit from tax advantages of fully deductible lease payments
You can budget / predict your expenses with a known payment schedule
If you are concerned that your credit is not strong enough to qualify for a lease with YES … reconsider!  YES Leasing specializes in approving and funding applicants with FICO Scores between 400 – 700.  See if you qualify by applying for a lease today.
How Do I Reach My Customers?
To start, you should consider launching a website.  We know this sounds simple, but you would be surprised at how many businesses do not have proper websites!
Your customers will expect that your website includes information about your business, the services you offer and ways to contact you to inquire about fees and availabilities.    The more thorough you are, the better you will be at converting website visitors into customers.  Plus, you'll improve your search engine rankings and attract people searching for similar services!
Fortunately, there are some amazingly easy and affordable services you can use when creating a website.  Website templates allow you to simply fill in information and upload desired graphics.  We recommend you build a website with Wix or Squarespace!
What's Next?
…. Well, that's up to you.  But, Yes Leasing is here to help.
Give us a call at (844) 937-5327 and let's talk business!