YES Leasing Expands Into Tennessee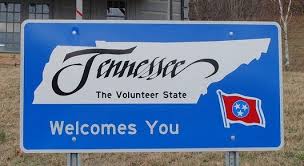 Miami, Florida — September 16, 2015
YES Leasing announced expanding their financial services into Tennessee with the establishment of offices in Nashville. The Company is bringing commercial equipment funding to the Volunteer State and will initially focus on durable equipment up to $100,000 in cost. For over 40 years, YES Leasing has served the C and D credit market enabling startup businesses and owners of small and mid-size companies to increase their sales.
With the addition of veteran Sales Manager Joe Henderson, YES Leasing anticipates a rapid expansion in Tennessee in the coming months. The Company's first goal is to establish business relations with commercial equipment vendors selling construction, transportation, material handling, landscape and agricultural machinery. YES Leasing expects to provide funding for many Tennessee businesses in the near future.
YES Leasing started operations in Florida in 1975 as Wheel Leasing. The company expanded its business and reputation by providing commercial equipment leasing for customers with distressed credit. YES Leasing continues to serve the Florida equipment vendors that have come to rely on the company as a dependable source of funding for their customers.
Company President, Adam H. Koffler commented, "We are very excited to officially launch our operations in Tennessee.  We believe there is a strong need for our products and services, and look forward to working closely with commercial equipment dealers and small business owners across the Volunteer State!"
About YES Leasing:
Founded in Miami, Florida in 1975 as Wheel Leasing, YES Leasing specializes in approving and funding equipment leases for applicants with C and D credit.  Having written thousands of deals, YES Leasing has become an established and reliable financing source for vendors, small businesses and entrepreneurs across Florida, Tennessee and Alabama. YES Leasing works closely with vendors to close additional sales, and assists small business owners in getting the equipment they need to become more profitable.  YES Leasing is the funding source, allowing it to quickly process, approve and fund lease applications.
Apply online for a lease today at www.yesleasing.com/apply
For more information about YES Leasing and how to benefit from our services, please visit our website at www.YESLeasing.com or call us today at 844-937-5327.
Source: YES Leasing
Media Contact:
YES Leasing
4500 Biscayne Blvd. #306
Miami, FL 33137
Telephone: 844-937-5327
Fax: 844-937-3299
Email: yesman@yesleasing.com
Web: www.yesleasing.com