YES Leasing's Holiday Recipe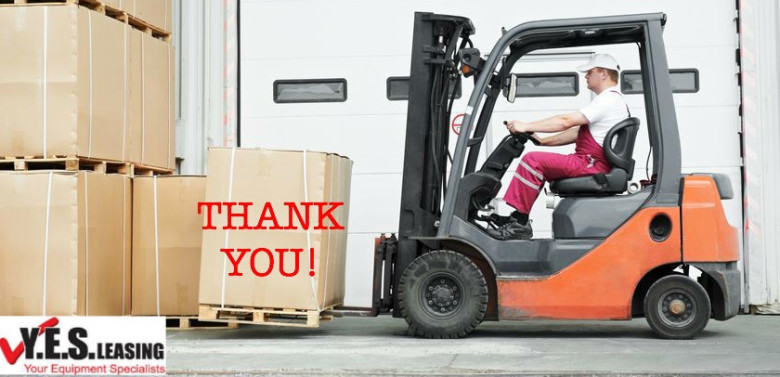 It's always a good time to thank our customers, employees, and business partners.  However, at holiday time, our gratitude is made even more special.
Thank you for trusting YES Leasing as your preferred funding source!
The Core Ingredients:
With over 40 years of funding small businesses under out belt, YES Leasing is built on the trust and loyalty our clients and business partners give us every day.  Of course, the primary ingredients to success are the people that come together.
The Customer. A small business owner looking for equipment to grow profits
The Vendor. A vendor who knows where to send the financial application
YES Leasing. The funding source that consistently says "YES!" even when others won't
The Garnishes:
Now, any holiday meal wouldn't be complete without the right garnishes.  With YES Leasing, the garnishes are our customer-centric values and outstanding track record.
High Approval Rates. We say "YES!" when others won't.  If you don't have great credit, don't worry; YES Leasing will consider your application!
Quick Decisions. We approve credit applications in just one day
Partnership Mentality. We understand our clients' needs and will work with you in good times and in bad times
Customer Service. We satisfy our clients with excellent service… in fact, 40% of our business comes from repeat customers
… And that's it!  It's a recipe for success that has worked for over 40 years now.
Wishing you Happy Holidays.