Prepare Yourself for Labor Day Weekend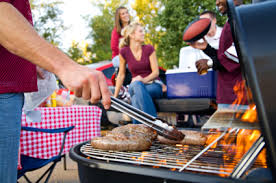 Labor Day weekend is around the corner.  That means that summer vacations are coming to an end and customers are returning home looking for a strong finish to 2015.  It's time to gear up and get ready to sell!   Will you be prepared for the holiday rush and quarter ahead?  YES Leasing is happy to share with you some tips on how to close the year off strong.
Don't Wait… Start Marketing Your Business Today!
Marketing professionals have been preparing for Labor Day weekend for several weeks now.  With millions of people going on vacation, firing up their barbecues and getting ready for football season (go Dolphins!), there's no better time to get the time and attention you need to accelerate your business into the final months of the year.
You've probably noticed expensive looking holiday promotions being advertised by your favorite brands.  What you may not know is that there are a number of ways to market your business without spending a lot of money!  To name a few – online advertising, social media, website links and e-mail marketing are all great ways to get your brand out there.
Our advice to you … brainstorm some holiday offers and incentives that can generate additional business.  Once you have the offer, come up with some attention-grabbing messaging for them!  Simply post them to your social pages and website throughout the Labor Day weekend and make sure to timely follow-up with all your new leads.
Check Your Stock, Confirm Your Capacity!
With higher volume comes a need for greater stock and capacity!  You know this.  Make your holiday sales a success by ensuring your business is prepared for a spike in traffic.  Remember – not only will you be busy, but your sources will be too!  If you make a last minute trip to the store to pick up some inventory, you may find that the shelves are empty and you may have to look elsewhere.
Don't give a leg up to your competition.  Now is the time to double-check your inventory and capacity and plan ahead before the Labor Day weekend.  Your clients will expect your businesses and services to be timely, particularly if they are being advertised!  So, make sure to prepare all your resources ahead of time to ensure a seamless service to your customers.
If you need additional equipment to ensure a perfect service to your customers, apply for a lease today!
Organize Your Staff
Contradictory to Labor Day being a "holiday", it certainly won't feel like it to you and your staff.   Labor Day weekend can be stressful.   To ensure your sales event is a success, make sure to schedule your employees to have adequate coverage during peak periods.  You risk losing your customers if they must wait in long lines, or if you don't have an employee available to assist them.  The right employee coverage will not only ensure your customers are happy, but will keep your bank balance ringing!
Have a great Labor Day weekend!